Some clothes require dry cleaning by professionals but that does not mean you can't wash other fabrics at home. Dry cleaning isn't dry as the name indicates because it demands a dry cleaning solvent such as perchloroethylene. That's why you can easily dry clean clothes at your own house with comfort. Especially if your budget does not allow you to do so!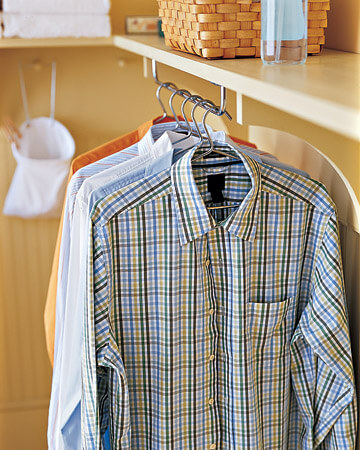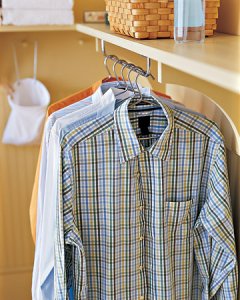 What to dry clean
Simple garments like cotton and linen do not need dry cleaning as you can easily wash them with a washing machine. However, you must dry clean delicate and fancy fabrics or those that bleed colors. They include silk, wool, velvet, rayon, etc. but these are very delicate and only professional dry cleaners should deal with them.
If you're wondering "how to take clothes to dry cleaners", it is very simple. Find a good laundry service, call them, make an appointment and drop your clothes off. After they're dry cleaned the service will inform you in a day or two and you can go pick your perfectly cleaned clothes.
How to dry clean
Firstly, you'll need a home dry cleaning machine or a dry cleaning kit to dry clean your clothes. The machines are costly but they save time. There are many kits available in the market at reasonable rates. How long does it take to dry clean clothes? The average time of the dry cleaning process is three to four hours. The difference between regular detergent and dry cleaning kit is that it comes with a stain remover that can remove almost all sturdy stains. The stain remover contains enzymes that can digest the compounds in the stains eventually clearing them away.
How to dry clean a suit jacket at home?
First of all, read the label on the tag to understand the fabric then treat it accordingly. If the suit is made of wool, silk, linen, or cotton, you can wash it at home. Take a small area of the suit as an experiment. If nothing happens, you can wash it but if the color bleeds or the texture begins to change, you'll need to dry clean it. To dry clean, put the suit jacket inside a garment bag, add spray and the chemicals from the kit, put it in the dryer for thirty minutes. Then simply hang the clothes to dry.
Can we iron dry clean only pants?
Yes, you can! Dry clean only means that the fabric can't get wet that's why turn the steam option off in your iron and turn your iron on with low heat setting. Place a sheet or towel between your pants and the iron and then iron away to yield the perfect pair of pants. if this process seems daunting then you can always check into a dry cleaner.
Pros and Cons
The cons are that stubborn stains like oil stains don't get removed with home dry cleaning kits. The pros are that it's cheap, quick, and accessible.